here at last, pictures of our wonderful break last week in the Lake district. the beautyof these scenes speaks for itself. the lakes themselves are so varied. Ullswater, where we were staying, is quite stark and strong, whereas Windermere is much softer and more cultivated. this picture shows the view of Ullswater from our hotel room. to wake up to such beauty in the morning puts peace in the soul and eases one gently into the day.
another view of Ullswater from a different vantage point. a walk round the lake yields equally beautiful sights and the mood changes with the weather, and the surface of the water as it reflects the sky and the mountains.
although
my hip still doesn't allow of too much yomping, we did make some way up Helvellyn, one of the highest mountains. we also walked to the magnificent waterfall, Aira Force, a round trip of about a mile and a half, up hill and down dale, so to
speak, so i was rather proud that i managed it. moreover, today my physio said she could tell i had done some serious walking, and it had done me a lot of good! :)
we paid homage to Wordsworth, visiting Dove Cottage, by Grasmere. sadly, since he lived there with his sister Dorothy, the view from the cottage to the lake has been filled in by other houses. nonetheless, the cottage was fascinating, showing how people lived in that area at that time. it took little imagination to think of them living with Wordsworth's family, him writing poetry, Dorothy her diary, walking in that wonderful scenery. of course, it was the wrong time of year for daffodils. can't have everything, i guess.
then we went round Windermere, to Near Sawrey, to visit Peter Rabbit's house, and here it is. for those not in the know, it is actually Hill Top, the first property bought by Beatrix Potter. she left it to the National Trust and it is maintained as she left it. all round the house are things which feature in the illustration for her children's books. another house full of atmosphere and redolent of its period. the little garden looks just like Mr Mcgregor's. at every moment it seems he or one of the rabbits might appear.
few people seem to realise that, wonderful though the books are, they are the least of Beatrix Potter's achievements. although she was born in London, she eventually settled here, and became involved in ensuring that the local breed of sheep, the Herdwick, thrived, and indeed survived, as well as helping in the early development of the National Trust. a wonderful woman indeed.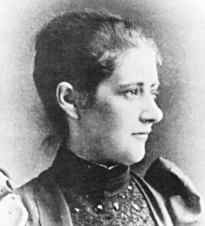 btw: did manage to get quite a bit more sampler border done! pix to follow soon ;)